WHAT IS THE INDUCTION COOKTOP?
A two-in-one, premium technology, this hybrid appliance combines a powerful induction cooktop with integrated ventilation, which functions by electromagnetic energy. With the partnership of these two appliances, you remove the need for an overhead rangehood and the cooktop can conveniently be built-in where desired for the ultimate modern, minimal look.
AEG's 83cm Induction Cooktop with Integrated Hood (IDK84454IB) is a matte black finish, glass plated induction style integrated appliance with intuitive touch-screen controls and pared-back detailing to blend discreetly into your kitchen benchtop.
How the downdraft Rangehood works
With the extraction features integrated into the centre of the cooktop, vapours and odours are removed downwards with powerful extraction rates and filter technology that allows you to have the rangehood element of your cooktop ducted outside or the air cleaned through charcoal filters and recirculated back into your home.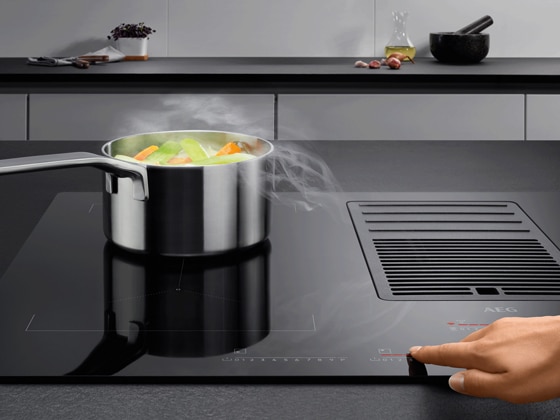 BENEFITS OF THE INDUCTION COOKTOP WITH INTEGRATED RANGEHOOD
With the trend of integrated or concealed rangehoods becoming more popular each year, a two-in-one appliance is a perfect addition to maximise style in your kitchen, use the space well without creating clutter and install only one new product.

Open-plan kitchens
The cooktop allows for a seamless, spacious flow from the kitchen to the living area, making it a great option for island benches or in a space where there is no overhead cabinetry. It accommodates a concealed rangehood – achieving a streamlined open-plan kitchen design with clean lines.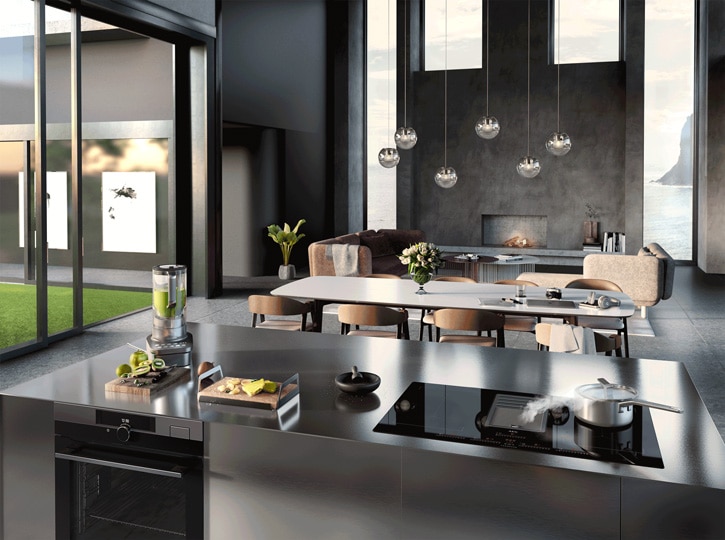 83CM INDUCTION COOKTOP WITH INTEGRATED RANGEHOOD FEATURES
Automated extraction: With innovative Hob2Hood technology, the rangehood's fans will turn on when the cooktop top is switched on and adjust themselves accordingly as you turn the heat up or down. With automatic extraction, you can concentrate on cooking without any distractions.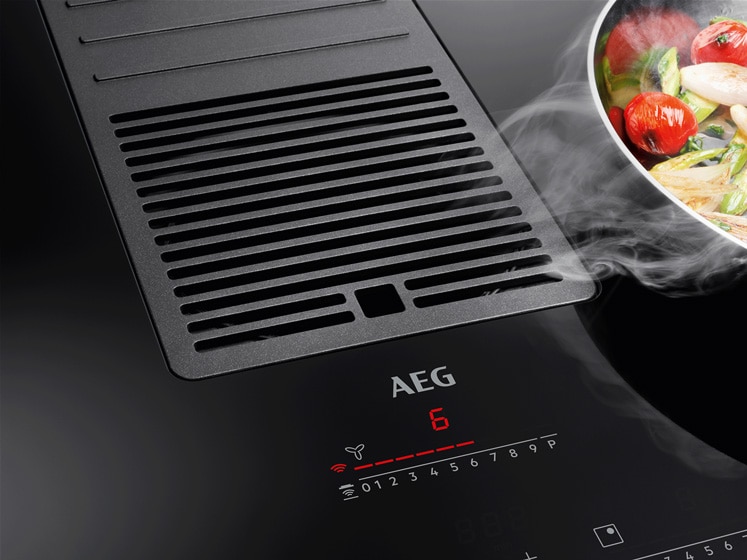 Large meals cooked at once: Elevate the way you entertain while reducing dinner-party stress levels. Use the MultiBridge function to create one large cooking zone or two smaller zones when cooking multiple dishes or generous portions. It will rise to the occasion with automatic power alignment, even heat distribution and accommodate large pots and pans.
Temperature and extraction controlled at a touch: Control the temperature and extraction settings precisely with the Induction Direct Touch Controls. Each zone of the ComboHob has an individual power control for a clear overview and an easy way of changing the heat and extraction settings.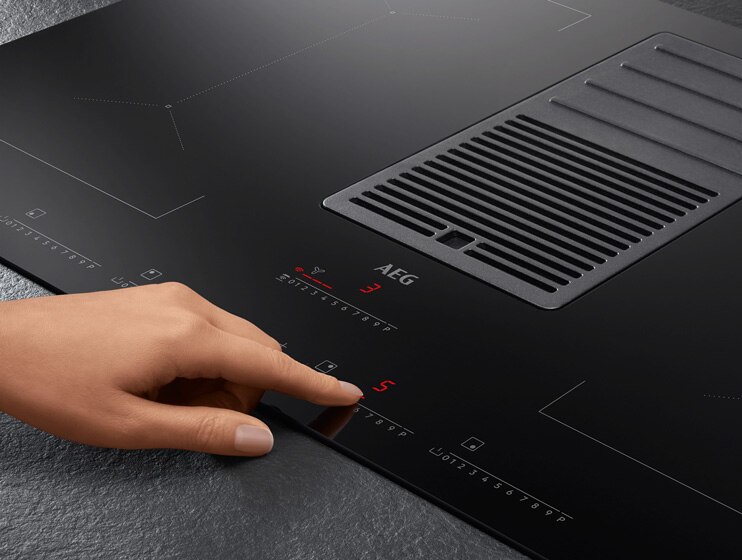 Easy clean for simple maintenance: For cleaning convenience, the extraction grid in the centre of the ComboHob is completely removable. This provides easy access to the aluminium grease filter, which is dishwasher safe, and the high efficiency odour filter to make light work of maintenance and ensure continued performance.
THERE IS MORE TO DISCOVER