As a stalwart of Australia's food scene, celebrated chef Mark Best knows a thing or 20 about food trends. Here, the seasoned epicurean looks into the crystal wine glass for the at-home dining predictions of 2023. Master them in your own home with AEG.
Provenance

The new value in food is where it has been grown, raised and caught. Local is the new luxury, a trend that has been particularly accelerated over the previous few years. This is a beautiful return to tradition.
For home chefs: This means sourcing your ingredients like professionals, establishing local supplier networks whether that's through your farmers market or independent butchers and fishmongers.
Cost of living connoisseurs

Given the economic situation, there's a real onus on people to cook economically at home, especially as restaurant prices go up and dining becomes a special occasion event, rather than a regular occurrence.
For home chefs: This means getting creative to keep interests high and costs down. You can treat a supermarket carrot or beetroot as magnificently as a wagyu steak. My oven-braised beetroot recipe does this, which is also beautiful with grilled nectarines, blue cheese and basil for an exciting combination of colour and flavour using the AEG matte black oven. Otherwise try my turbot on a bed of seasonal vegetables which heroes simple, regularly available ingredients in an affordable but dramatic way particularly if served whole.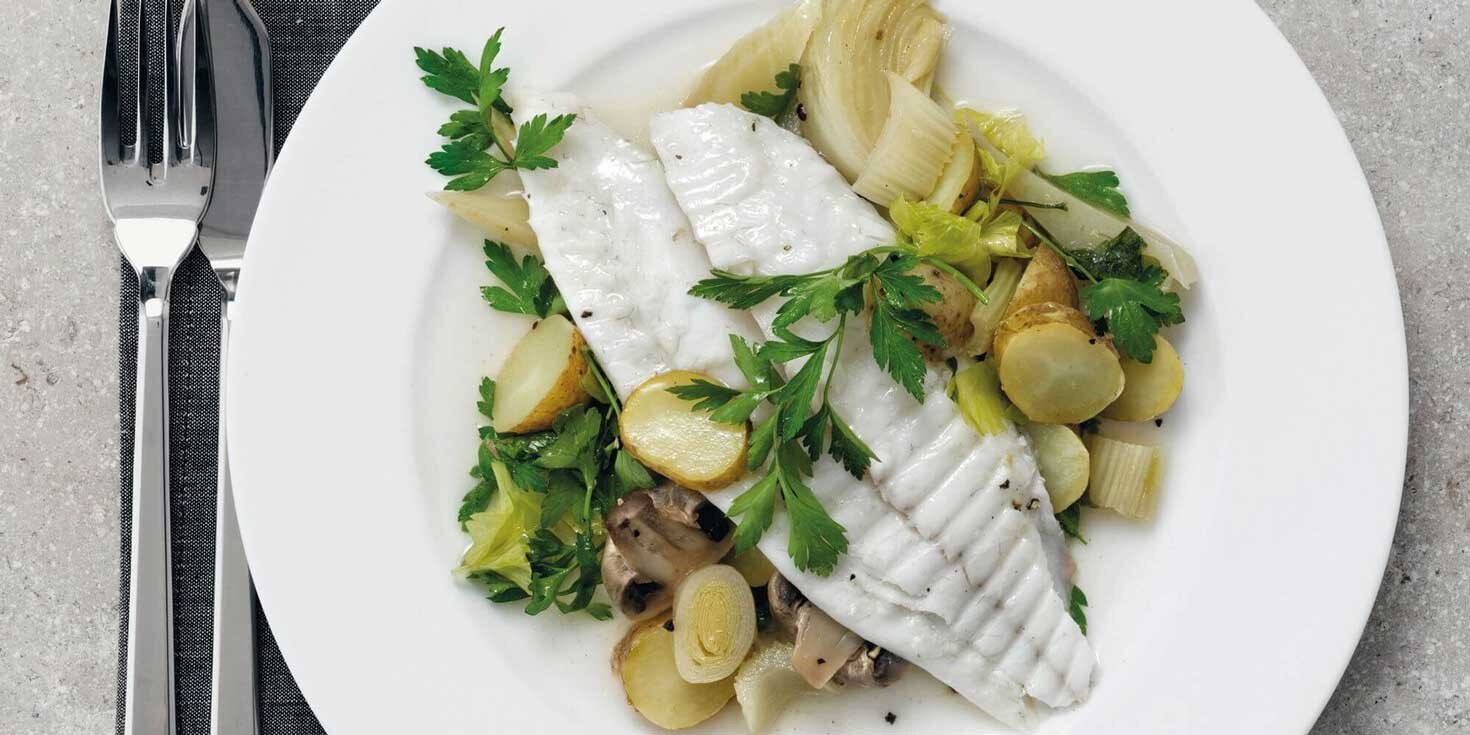 Nostalgia

Whether it's a jelly or posh crumpets, nostalgia is back on the menu in restaurants and will trickle into homes. Jelly for example harks back to our inception as a nation and it's making its way back again.
For home chefs: Using good gelatin and seasonal fruits you can create something delicious on your AEG induction cooktop which gives such good stable heat. It's lovely to set in a classic jelly mould and accompany fruit segments and whipped vanilla cream.
Sustainable sipping

Australia has some of the world's greatest winemaking talent as we see a generational change. Apart from sourcing wines and spirits locally, to enjoy at home, therefore, cutting down on "wine kilometres" that comes from imported varieties, we'll see home chefs gravitate toward sustainable cocktails as well, which make the most of fruits otherwise destined for landfill.
For home chefs: Think cocktail garnishes made by dehydrating fruit, particularly citrus, which you can do in an AEG oven. Consider investing in a Vintec to preserve your precious wine.
THERE IS MORE TO DISCOVER