When it comes to trade secrets, chefs have a plate full. Whether it's knife skills, culinary math, flavour layering, or smart appliances, a masterful chef begins with kitchen mastery.
And now you can use the same innovative technology as leading culinary director, Mark Best.
Best's latest appointment as culinary director of the famed Ritz Carlton, newly opened in Melbourne, puts him in a unique position when it comes to accessing and testing exceptional kitchen appliances.
Naturally, Best prefers the AEG 60cm SteamPro Multifunction 25 Oven, with Steamify®, in sleek matte black (BSK99733PT), and so can you. Discover more about this innovative oven today.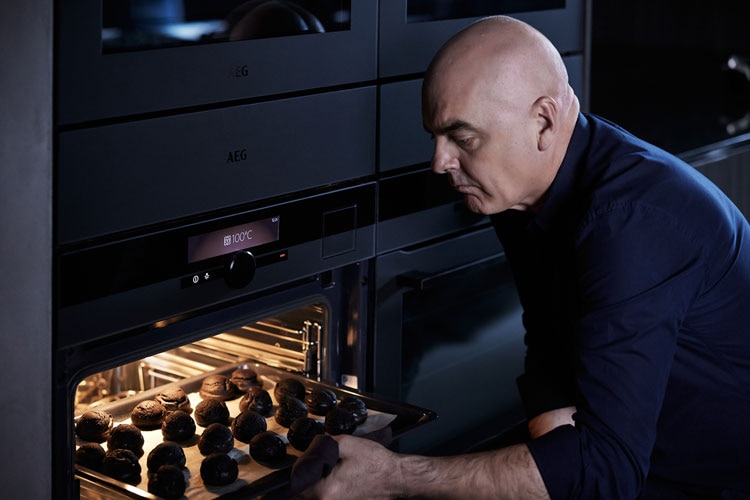 A masterpiece in its own right, this innovative oven achieves precise results with simple, intuitive functions so you have complete control over the cooking process and serve up perfection on a plate with every oven-cooked meal.
Even as a professional chef with the access to the very best in commercial kitchens, Best says this innovative piece of equipment has changed the way he cooks.
"The AEG SteamPro Multi Function 25 elevates cooking at home to another level," he explains of the oven's all-in-one capabilities. "You have the choice of 25 cooking functions such as turbo grill, slow cook or sous vide, plus the added benefit of steam, which will lock in your food's taste, moisture and nutrients."
So, what does it take to win over the heart of one of Australia's most iconic chefs? The four S's.

1. Steam
Cooking with steam has never been easier, the AEG 60cm SteamPro Multifunction 25 Oven, with Steamify®, in sleek matte black (BSK99733PT) automates steam cooking through an intuitive touchscreen interface, so even your sous chef can handle this function.
Steamify makes cooking juicy shellfish easy, simply select your desired cooking temperature and the AEG Steamify will add the optimal amount of steam to match - bringing out the flavours and textures in whatever dish you cook.
2. Sous Vide

One of the hottest cooking trends right now and for good reason, sous vide cooking delivers perfect, delicious and consistent results in meat, fish, poultry and vegetables. Delivering restaurant quality results at home, the secret lies not only in vacuuming the dishes in sous vide bags, but in the sped up cooking time.
3. Self Cleaning

Need we say more? A clean oven has a huge impact on the results of your dishes, so it's important to keep your oven in tip-top condition. Once your AEG 60cm SteamPro Multifunction 25 Oven, with Steamify®, in sleek matte black (BSK99733PT) is completely cool, simply select cleaning from your Intuitive Command Wheel and select steam or steam plus (for a more intense clean) - it's as simple as that.
4. Sleek Finish

Appliance finishes are just as important as their performance. The 60cm SteamPro Multifunction 25 Oven joins the AEG Matte Black Collection, combining the latest ground-breaking technology with a sleek design, for the kitchen upgrade you've been waiting for.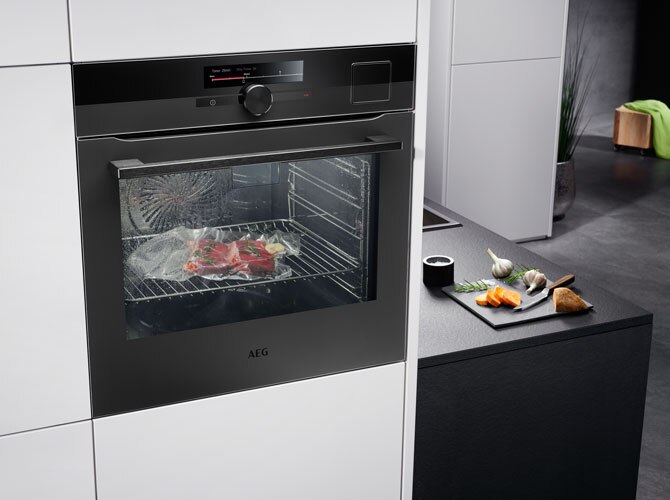 THERE IS MORE TO DISCOVER