Food was a central theme of life last year, whether we were in lockdown supporting local business by dining 'out' at home, or celebrating the intermittent bursts of freedom by eating our way around the city.
Research from FrieslandCampina in its fourth annual trend report for 2021 held a number of big predictions for what food trends we could expect to see in 2022, and top of the list was luxury. Specifically, consumers are looking for luxury food experiences, 'accessible indulgence' and premium quality products. The pandemic has nurtured a love of cooking at home, and reminded people the world over just how important our friends and loved ones really are. So in 2022, expect to see those new passions nurtured in the way of delectable food that can be enjoyed at home or out and about.
Here are four ingredients we'll be seeing more of …
Truffles
While truffle-flavoured goodies have been a luxe trend item for a while, 2022 will see more consumers - now with a taste for the funky fungus - heading straight to the source. The pandemic has seen an explosion in local produce delivery services, and ordering high-quality ingredients for extra-special home meals is more accessible than ever. Our tip? While you're deciding which recipes to bless with your truffle, store it in a sealed container with a few eggs in the fridge. The eggs will infuse with the flavour of the truffle, and can then be cracked over al dente pasta, smothered in pecorino cheese and lavished with generous amounts of oil and cracked pepper. Perfection. Seeking truffle recipe ideas? Tajarin with truffle butter and truffled egg yolk, Truffle and vegetable potage and Truffle butter are all great places to start.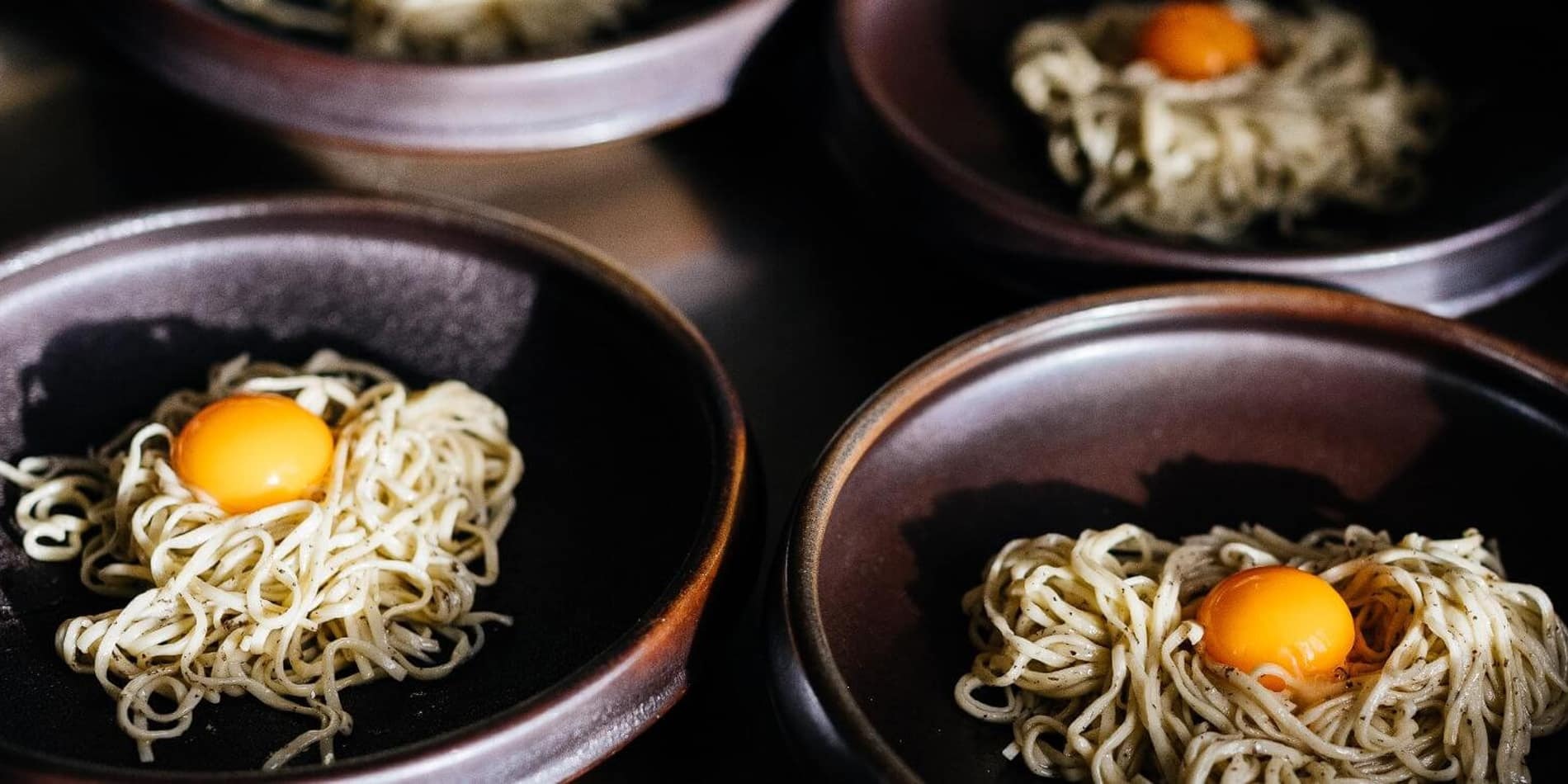 Mezcal
Margaritas were the cocktail of 2021, and our love for the zingy, fresh Mexican beverage is still going strong. For an update, try using Mezcal - which is kind of like Tequila's cooler, older cousin. While tequila can only be made using Blue Agave, Mezcal is made from other species of the same plant - producing a more intense, smoky flavour. For a luxe twist on your classic Margy, try making it on Mezcal with a smoked salt rim and a sprig of Rosemary or chilli to serve. Deliciosa.
Miso Caramel
In 2022 we know that sweetness without complexity doesn't exist, which is why savoury has more of a place in desert than ever before. Salted caramel will always be a winner, but Miso caramel - whereby the added savoury kick is derived from Miso paste - contains that umami goodness that will keep you coming back for more. Try sautéing bananas in brandy and butter, then serving over ice cream with a hefty drizzle of Miso caramel. Thank us later.
Moreton Bay Bugs
Moreton bay bugs (or Balmain bugs, depending on where in the country you're dining) have been a staple at the seafood store for many years now, but recently the humble bug has had a bit of a glow-up, with leading Aussie restaurants featuring bug meat in place of lobster in their creations. Gold Coast culinary institution Rick Shores is known for its take on the lobster roll using bug meat - poached in lemongrass and coconut and then tempura-battered - in place of the traditional crayfish meat. If you want to try your hand cooking with the new 'it' seafood at home, the Steamify® function on our SteamPro multifunction 25 oven will ensure you get that perfect opaque tenderness for which they're so well-loved.
THERE IS MORE TO DISCOVER